Bali, the island of beauty is your perfect holiday destination. For photographers, writers and painters it's a destination of inspiration. For couples and honeymooners, it's a destination of love and romance. For the family, children and a travelling group Bali is a destination of fun and adventure. And for solo travellers, it's a destination of peace, prosperity and calmness. No matter who you are travelling with, keep all the worries of how, where and why aside; just indulge yourself in the beauty of Bali.
Give Your Hair A Dose Of Nature At AMO
Staying on an island surrounded by beaches can damage your hair, making it rough and dry. The tempting beauty of Bali will make you visit the place and enjoy activities as soon as you land. But I would request you to hold that urge for a bit and head towards AMO hair salon Bali Seminyak. It's very important to get a hair treatment so that your hair remains healthy, strong and soft in the humid weather of Bali. Give your hair the care it deserves at AMO Spa, because the herbs used in their product are grown in-house and it's actually handmade (no chemicals). The expertise and hospitality of the staff members will make your visit to AMO a memorable one. You can even take a haircut to blend completely into Balinese style. Believe me, you will not regret while paying.
Everyone loves home cooked food. You miss it more when away from home. Don't worry, because at AMO Spa you can indulge your heart and soul in healthy food items and drinks grown in-house on the rooftop. Have breakfast, lunch, dinner or quick snack. At AMO Canggu cafe you can eat all the healthy food items you want from seasonal fruit cocktail to Bali Avocado toast. In this modern style cafe come salon, you can indulge in the beauty treatment as well. Though you must be looking for some healthy bites, the tempting atmosphere of AMO Spa will make your mood for a spa or body massage.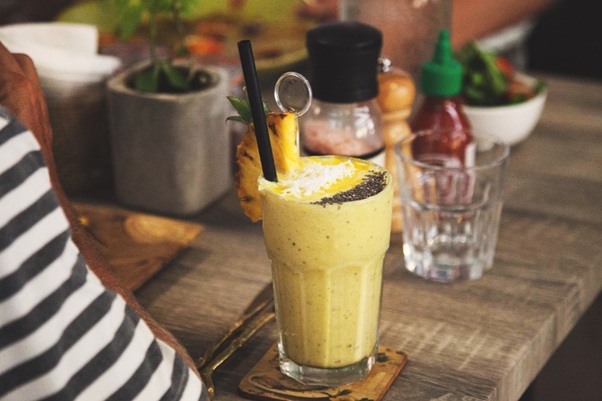 A Tour That's Adventurous and Cultural.
ATV Bali ride is famousfor thethrilling experience it gives on a super fast bike. Bali Island ATV has been operating since 1996 and will take you to some awesome places of Bali starting from Yeh Gangga beach. The tour is fit for all age groups, solo travellers, family and couples. Ride the 4-wheeler fully automatic 700cc quad bike and explore the old villages of Bali, lush green rice paddies and sunset beauty at the beach. The tour can be of 1 hour or 2 hours depending on the type of package you choose.
Love is in the air when you are in Bali. The romantic weather, beaches, scenery and fun activities everything is just perfect for honeymoon couples. Apart from the natural beauty, Hu'u Villas are the icing on the cake and provide you with the best experience and memories to take home with you. Bali honeymoon villas are the best accommodation place for honeymooners. For Hu'u villas all customers are important but honeymooners get extra pampering and attention. They know it's a special holiday for you and the staff try their best to make it nothing but the best. As soon as you arrive, indulge in a welcome special drink. Enjoy a morning romantic floating breakfast in your personal pool. Get a couple's Balinese massage, a complementary honeymooner cake and a romantic candlelight dinner.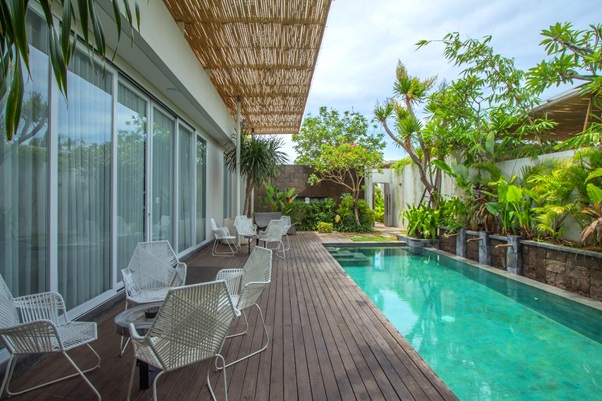 If you are visiting Bali for the first time I would highly recommend that you visit Ubud. It's the centre of traditional handicraft and dance. Ubud is surrounded by rainforests, rice fields, ancient Hindu temples and other famous landscapes. Bali Villas and More have an awesome collection of villas that gives an astonishing view of the quiet and calm environment. Enjoy fun activities to do in Ubud include dining at some of the fine restaurants, enjoying shopping for handmade items and get wet in cool waterfalls throughout your stay in Ubud villas. Collect lifetime memories at Ubud.
Learn the Aart of Balinese Cuisine
Become an expert in Balinese cuisine by joining a cooking class Bali. In this fun and interesting class, you will discover varieties of fresh sea creatures, aromatic herbs and spices used in the food, organically grown fruits used to prepare delicious salads and desserts you might have tasted at some restaurant. Get a hands-on experience on some of Bali's traditional dishes. You can buy the spices on your way back to the hotel room and make these mouthwatering dishes in your hometown. Book your class with Bali Tours and More and become a cooking expert in a couple of hours.
Other activities you might want to try in Bali are:
Learn about Bali's burgeoning craft chocolate making scene and taste the goods for yourself!
https://www.balitoursandmore.com/bali-chocolate-factory
Follow the story of your morning cappuccino, from coffee bean to cup.
https://www.balitoursandmore.com/coffee-plantation-bali
Lights, camera, action! Enjoy this thrilling show highlighting different Indonesian cultures.
https://www.balitoursandmore.com/devdan-show-bali
Watch craftsmen at work with a visit to a silver factory.
https://www.balitoursandmore.com/silver-factory-bali
Beachfront Hotels for Holidaymakers
Stay one of the many beautiful Seminyak beachfront hotels is a highlight for many people for their Bali holiday.  Watch the early morning beauty of nature when the sea is calm, a few tourists and locals are jogging on the beach (some meditating), birds leaving their nest in search of food and vans on the road bringing groceries and dairy products to the shops. Book a room with Bali Hotels and More with a beachfront view and experience the sensation of watching the sun slowly rise above the sea level making the water glitter like gold and filling your hotel room with soft orange light and cool breeze. Start your morning breakfast with fresh fruit juice and join the beachfront crowd.